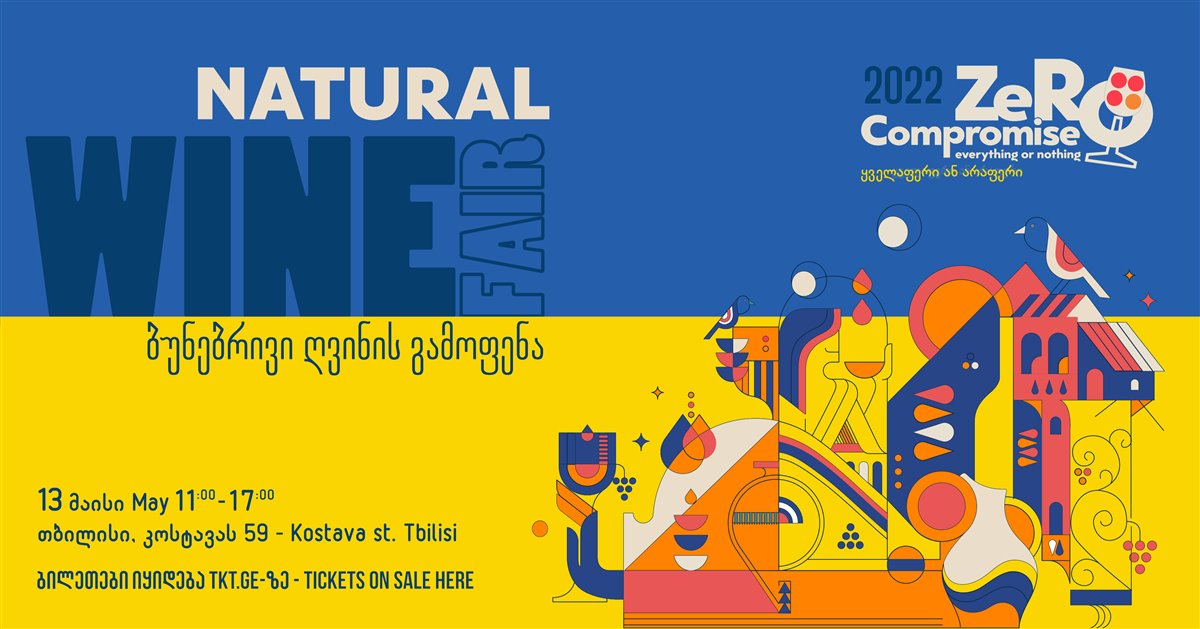 Zero Kompromise
Description
We are delighted to announce that, on 13 th of May, 2022, With the support of the Association of Natural Wine and National Wine Agency, Georgia will host the Wine Festival "ZERO COMPROMISE".
The following winemakers will be participants in the festival:
A member of the association, about 105 natural wine cellars.
In addition, natural winemakers from other countries will participate in the festival.
The festival will be held (former silk factory) address; Kostava Street # 59
Ticket price: – 30 GEL.
Tickets can also be purchased at the festival, in limited quantities.
Terms & Conditions
კონფიდენციალობის პოლიტიკა
Copyright © 2015-2023 Online Tickets LLC. All Rights Reserved.